1. Usage: Waterproof IP65, mainly for personal use, such as suitcase,luggage,gym,school,toolbox,cabinets,etc.
2. Material: Lock body is made of PC+ABS alloy plasic, shackle is high strength stainless steel. Antioxidant 、UV proof and anti-theft.The RGB indicator light on lock front side can show the status of battery charging and setting.
3. Setting: Adopting 5 buttons to operate the lock. Code digits can set from 4 to 6 digits in different sequence to meet different customer demands flexibly and securely.
4. Battery: 200mAh lithium battery,battery recyling with Android charging port(5V).
5. Standby time is 11 months, normal daily use is 6 months.
6. Colours available: Red/Yellow/Green/Blue/Black. (Tips: Red is regular in stock, others need custom-made)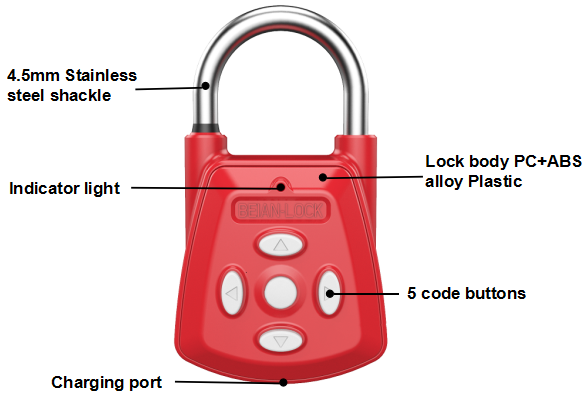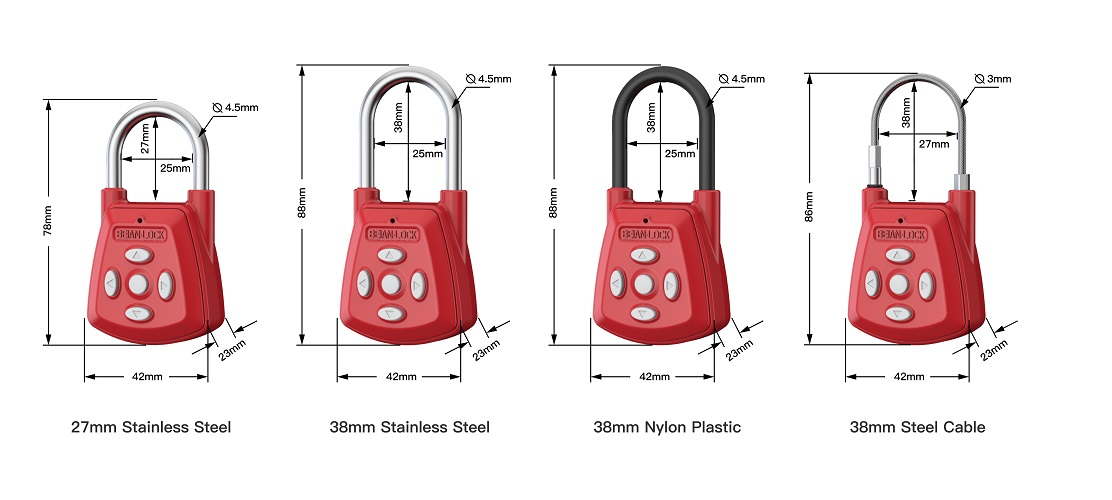 Colours available: Red/Yellow/Blue/Green/Black ( Tips:Red is regular in stock, others need custom-made.)